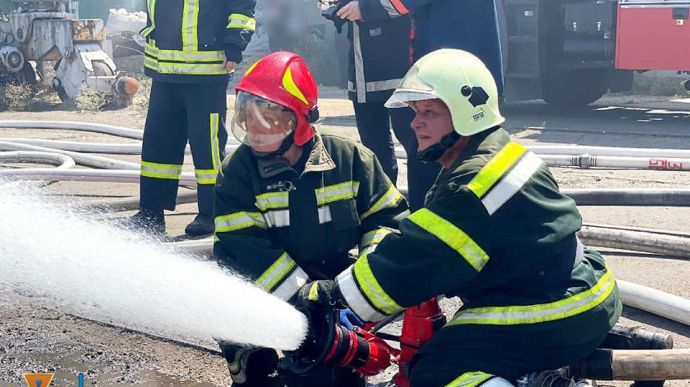 KATERYNA TYSHCHENKO — SATURDAY, 23 JULY 2022, 20:14
Russia's attack on the seaport of Odesa on Saturday has left some people injured.
Source: Maksym Marchenko, the head of Odesa Oblast State Administration, in a video message
Quote: "Today, the day after signing the grain export agreement, Russia attacked the port of Odesa with Kalibr missiles.
Unfortunately, some people were injured. The infrastructure of the port has been damaged."
Details: Marchenko did not specify the number or condition of the casualties.
Background:
On Saturday morning, Russian forces hit the Odesa seaport with missiles – 2 missiles were shot down by the air defence forces, and 2 more hit the port's infrastructure facilities.
The day before, on 22 July, an agreement was signed in Istanbul to unblock Ukrainian ports for the export of grain.
Pivden [South] Operational Command reported that a fire broke out in the pumping station as a result of the missile attack on the sea trade port of Odesa, but there was no impact on the grain storage facility. "There are currently no reports of any casualties… There was no significant damage to the port infrastructure," the statement said.