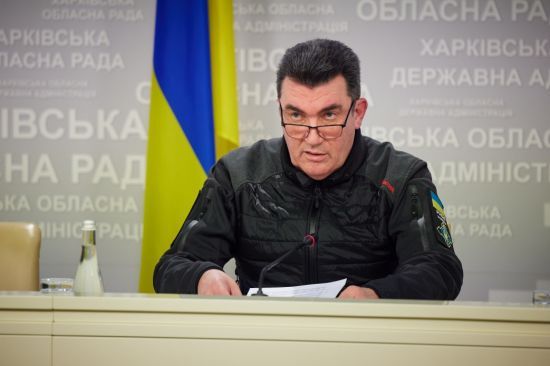 The territories around the city are littered with the bodies of the enemy, including mercenaries of the "Wagner" PMC.
In the Bakhmut area, fighting continues both on its outskirts and on the streets of the city itself, but the Ukrainian military continues to defend itself.
Oleksiy Danilov, the Secretary of the National Security and Defense Council of Ukraine, announced this on March 11 on the air of the Yedyny Novyny telethon.
The official noted that the Supreme Commander-in-Chief Staff meeting on March 10 was one of the longest and concerned Bakhmut.
"We spent almost three hours looking into the situation. This concerns both Bakhmut and other areas of the front. We pay maximum attention to this, because for us it is very significant… The territory and everything that is happening in the Bakhmut area," said Danilov.
"Those who say that there are already battles going on on the outskirts of the city in some places and on the streets of the city are right. But we keep in mind that our military is standing. Our military defends the glorious city of Bakhmut, because it is our fortress," the NSDC secretary emphasized.
He hinted that the actions of the Defense Forces of Ukraine in the Bakhmut direction will be very useful for the state and the army in the near future.
"Because a huge amount of that filth is being shoveled over therewhich invaded our territory," Danilov explained.
He added that the surrounding territories are littered with the bodies of dead Russian occupiers, including mercenaries of the "Wagner" PMC. No one takes them away, "because no one needs them there."
It will be recalled that, according to the British Ministry of Defense, the "Wagnerians" captured most of the eastern part of Bakhmut in the last four days. It is reported that the front line runs in the center of the city along the Bakhmutka River.
As reported in the Armed Forces of Ukraine on March 11, 53 combat clashes took place in the Bakhmut direction during the day, and the enemy lost 535 of their soldiers killed and wounded there. There were 23 combat clashes in the area of ​​Bakhmut itself.
Read also: