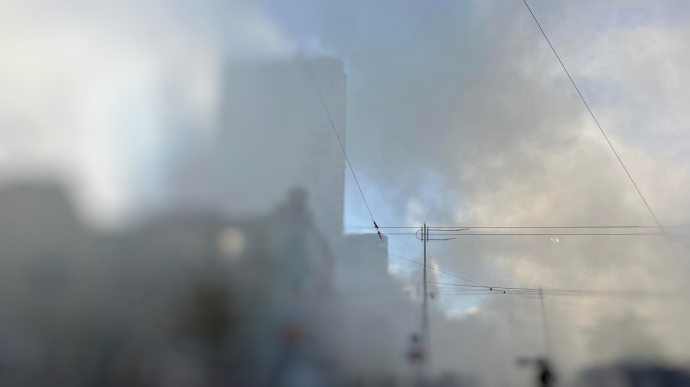 Explosions have rocked Kyiv while an air-raid warning was in force throughout Ukraine; preliminary reports indicate that there has been a strike and fires in Kyiv's Vydubychi district.
Source: correspondents and readers of Ukrainska Pravda; Kyiv Mayor Vitali Klitschko
Details: On the morning of 9 March, explosions rocked Kyiv while an air-raid warning was in force.
Preliminary reports indicate that a ballistic missile hit the city.
According to eyewitnesses' accounts, it landed in Vydubychi district.
There is a lot of smoke and fire at the site of the strike, and everything in close proximity is black.
The Russians launched ballistic missiles from Kursk Oblast in Russia, targeting Kyiv and the central oblasts of Ukraine.
Update: At 6:25, Klitschko reported "explosions in the Holosiivskyi district of the capital."
"Relevant services are on their way. More details later," the mayor added.
At 07:14, Klitschko reported there was another explosion in Sviatoshynskyi district in the capital. 
He has stated that "all relevant services are on the way to the scene. Cars near a residential building are on fire."
According to him, there are two injured people there. Medics are providing them with medical assistance at the scene.
Later, Klitschko added that the two victims from Sviatoshynskyi district in Kyiv had been taken to hospital. So far, three people have asked for medical help. 
Journalists fight on their own frontline. Support Ukrainska Pravda or become our patron!