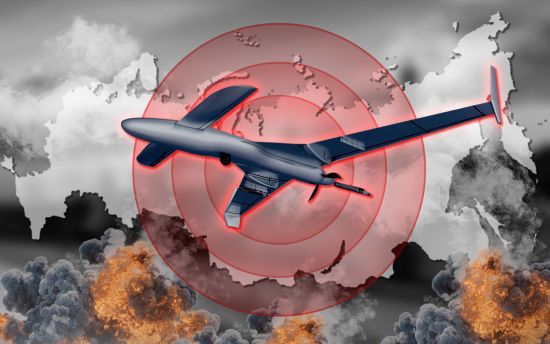 They attacked Ukraine with drones from the north.
Russian troops attacked Ukraine with "Shahed" kamikaze drones on the night of March 8. Ukrainian air defense destroyed two Iranian drones.
About this reported Air Force Command of the Armed Forces of Ukraine.
It is noted that the occupiers launched drones from the northern direction.
"Two Shaheds were destroyed. At midnight on March 8, 2023, anti-aircraft defense destroyed two Iranian kamikaze drones "Shahed-131/136″, with which the invaders attacked Ukraine from the northern direction," the message reads.
Let's add that in Sumy OVA reported, that late in the evening of March 7, two "Shahedis" were spotted in the region. One was shot down.
"Yesterday, around 10:00 p.m., the defense forces of the Sumy Oblast recorded the flights of 2 enemy UAVs of the Shahed type in the north of the region, one of which was shot down," OVA informed.
It will be recalled that the Russian army began to attack Ukraine more actively with drones from the northern direction. The spokesman of the Air Force Command, Yuriy Ignat, explained that this is probably due to the shorter distance that the drone flies through the territory of Ukraine.
Ignat explains the lack of mass missile attacks by the shortage of high-precision weapons, the production of which, due to the sanctions imposed against the Russian Federation, can work on some limited resources. However, he emphasizes that the Russian army constantly carries out point strikes.
Read also: