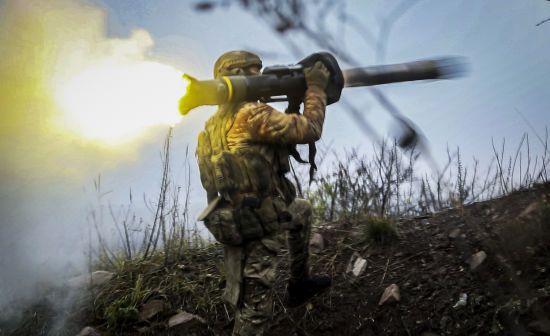 Swampy soil and deep snow will make it difficult for Ukrainian troops and their vehicles to move quickly.
It will come to Ukraine in a little more than two weeks winter, and this may hinder the Ukrainian armed forces when they try to retake the territory from the Russians. Russia may also try to freeze the civilian population by shelling power plants and fuel depots.
Material about how the Ukrainian military prepares for war in winter, published American public broadcaster NPR.
"If until now the Russian-Ukrainian war resembled a deadly game of hide-and-seek, with the onset of winter this will change – there will be nothing to hide under," the publication writes.
However, this does not mean that the war can slow down or freeze: Western experts predict a lull on the front until spring. The war slowed down in mid-autumn due to wet roads, in particular, the mud affected the pace of the advance of the Ukrainian military in the Kherson region.
"It's just that intelligence and artillery will become even more important in the war," says a military man with the nickname "Playboy". "Which side will be more effective in these two directions will show the best result."
Meanwhile, fighters in more static areas of the front, such as near the border in the Kharkiv region, arrange their positions taking into account winter conditions. The media correspondent was allowed into one of the dugouts there – insulated, with a wood-burning stove. Making coffee, the fighter Oleg assured: "We have everything. It's warm, you see. Winter is not a problem at all."
Western aid, in particular warm military uniforms, saves the situation. However, the authors note, in order for Ukraine's military plans for the winter to be successfully implemented, more warm clothing and accurate weapons from the allies are needed.
Military actions in winter: forecasts of experts
The former commander of US ground forces in Europe, Lt. Gen. Ben Godges believes that Ukrainian soldiers will be in a much better position during hostilities in winter time. The Armed Forces will have an advantage over the enemy.
British military expert Colonel Glen Grant believes that Putin will try to buy time, as his army will be at its weakest in winter. Putin will try to buy timehoping to assemble a larger military force by spring.
As The New York Times writes, during the winter break caused by weather conditions, Russia can terrorize Ukrainians with missile attacks on civil infrastructure.
Read also: