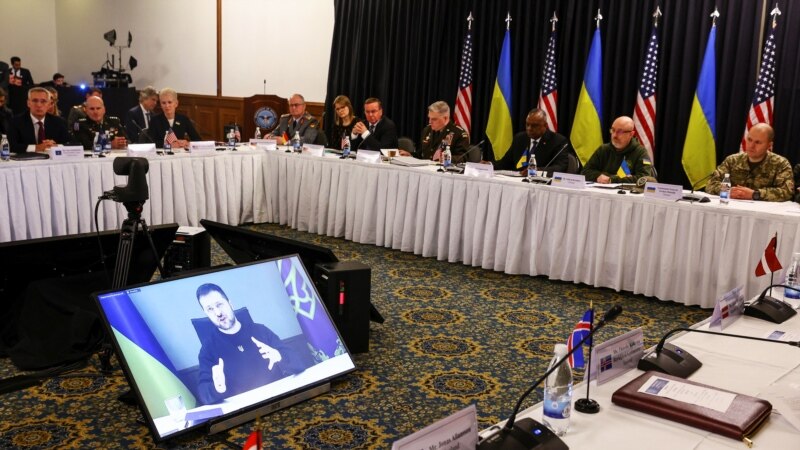 President of Ukraine Volodymyr Zelenskyi urged allies to urgently send more weapons to Ukraine, noting that "hundreds of thanks are not hundreds of tanks." On January 20, in a video message at the beginning of the meeting of the Contact Group on Defense of Ukraine in Germany (the so-called Rammstein format), Zelenskyi said that the support of Ukraine's friends is felt on the battlefield, but asked, "do we have much time?"
"No, terror does not admit of debate, the terror that burns city after city becomes defiant when the defenders of freedom run out of weapons against it. The war started by Russia admits of no delay, and I can thank you a hundred times over, and it will be perfectly just, considering all that we have already done. But hundreds of thanks are not hundreds of tanks. We can all use thousands of words in discussions, but I cannot say instead of guns, which are needed against Russian artillery, or instead of anti-aircraft missiles, which are needed to protect people from Russian airstrikes," he said.
The meeting at the American military base "Ramstein" in Germany is taking place against the background of the discussion between the USA and Germany regarding the supply of tanks to Ukraine. German officials have said they will not send their Leopard tanks to Ukraine, nor will they allow any other country to do so, unless the US also agrees to transfer its M1 Abrams tanks to Ukraine.
The Pentagon says it has no intention of doing so, citing the difficulty of maintaining American tanks. These statements come against the background of the supply of Abrams tanks to Taiwan and Poland, previously the US transferred these weapons to Australia, Egypt, Kuwait, Morocco, Iraq and Saudi Arabia.