SUNDAY, 24 JULY 2022, 14:58
In Munich, Germany, vandals desecrated the grave of the Ukrainian nationalist leader Stepan Bandera. 
Source: Ales Chaichyts, on Facebook, reported by European Pravda
Quote: "The vandalised grave of Stepan Bandera in Munich. I decided to visit for the first time, the police were there and this is what I saw," the user wrote, posting a photo showing the stone cross gravestone covered in purple spray paint. Chaichyts assumed that the grave was desecrated by local leftists.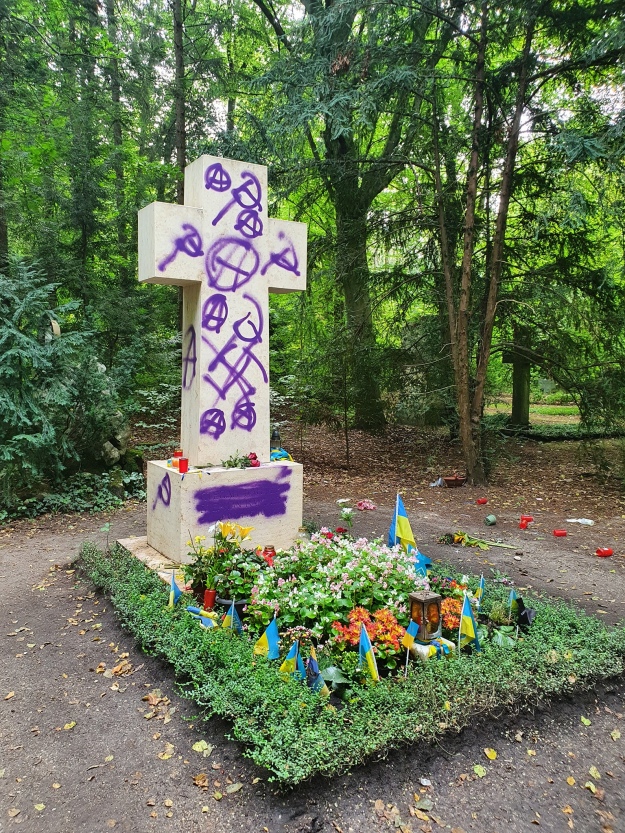 This is far from the first case of vandalism at Bandera's grave. The grave has been vandalised a number of times in the recent past.
In March of 2021, Stepan Bandera's grave was doused with an unknown substance.
In 2018, propagandist Graham Phillips tore down the flags from Stepan Bandera's grave.
In 2015 and earlier, several cases of vandalism occurred at the grave.