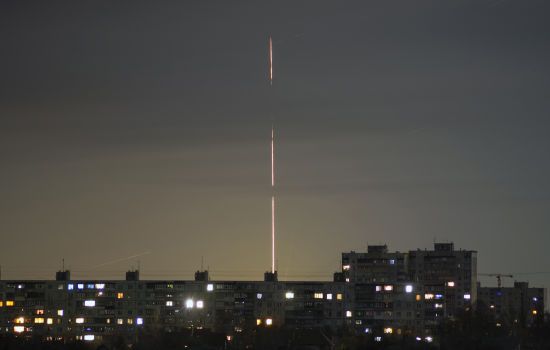 Currently, the occupiers have brought their missile-carrying ships to the base points.
IN Ukraine the probability of missile strikes by the Russian Federation remains high, but citizens should not draw parallels between the last massive missile attacks.
This was reported by the head of the press center of the Operational Command "South" Nataliya Humenyuk 24 Kanala.
According to her, the last month of the break between strikes was determined not only by the need for time, but also by a certain psychological game.
"That is, everyone is waiting, they are constantly pushing, and at the moment when the psychological tension eases a little, they strike," the spokeswoman explained.
Humenyuk says that Russian missile-carrying ships are currently deployed to their bases. There are four ships in the Black Sea that monitor the surface conditions. They may have unmanned aerial vehicles on board to scout for future potential targets.
"The storm at sea contributes to the fact that while the missile carriers are at the bases, but it is not so critical that they do not return to duty," Humenyuk added and emphasized that the situation can change within 2-3 hours.
We will remind, on the night of March 12 the enemy attacked Ochakiv, in the Mykolaiv region. Several cars were on fire. No victims beforehand.
Also, on March 11, the Russians shelled the territories of 2 communities of the Sumy region. It was recorded 11 arrivals and 7 machine gun "rows".
Meanwhile Mandatory evacuation of Kupyan district continues in Kharkiv region. The head of the Kharkiv OVA Oleg Sinegubov explained that this direction is the hottest in the region – the front line passes there and the enemy is constantly trying to attack the positions of our military. In addition, the occupiers shell the settlements of the Kupyan community every day.
Read also: