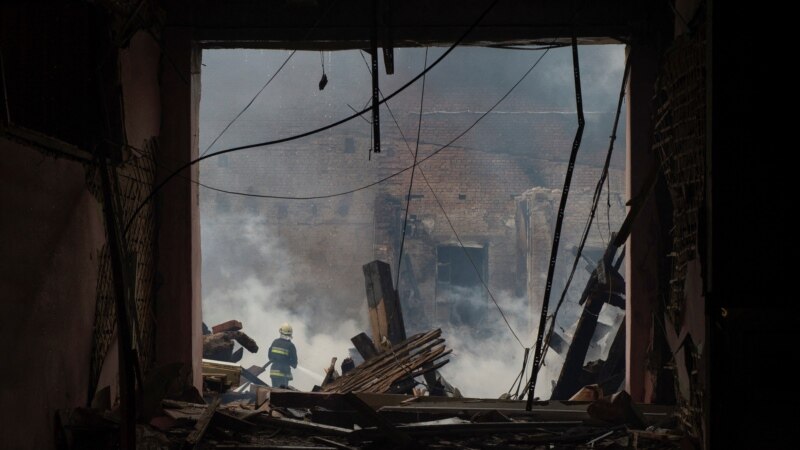 RFE/RL's Live Briefing gives you all of the latest developments on Russia's ongoing invasion, how Kyiv is fighting back, Western military aid, worldwide reaction, and the plight of civilians and refugees. For all of RFE/RL's coverage of the war, click here.
Latest Developments At A Glance
Could The Ukraine War Precipitate The End Of Putin's Regime?
Russian President Vladimir Putin's decision to invade Ukraine may spell the end of his regime, predicts Norway's Iver Neumann, a leading Russia scholar. Read an interview with Neumann by Vazha Tavberidze from RFE/RL's Georgian Service here.
Can Kyiv Launch An Offensive To Take Back Southern Ukraine?
Former Pentagon official Chris Dougherty explains the difficult fight ahead for Ukrainian forces as they look to retake territory in the south and why Kyiv may have a limited window of opportunity to do so. Read his interview with RFE/RL's Reid Standish here.
The Survivors: Ukrainians From Bucha And Irpin Recall Russia's Brutal Occupation
Following the Russian retreat from around Kyiv, Ukrainian photographer Alena Grom returned to her home in Bucha. Today, with a suitcase packed in case she needs to flee once more, she has been walking the streets, meeting locals who stayed in and around Bucha through the occupation. Through photos, she documents their stories of survival through unimaginable hardship and danger. View the photo essay here.
How Tough Is The Latest EU Sanctions Package Against Russia?
The EU's new sanctions package on Russia is probably the bloc's weakest to date. To understand why, look no further than the frenzied shuttle diplomacy and other recent EU activities to prepare for what could be a long, cold winter. Read Rikard Jozwiak's analysis here.
What Should The West Do To Support Ukraine?
Douglas Lute, a retired lieutenant general in the United States Army, served as the U.S.'s permanent representative to NATO from 2013 to 2017. In an interview with RFE/RL's Georgian Service, he argues that Ukraine is getting the right kind of weapons from the West but just not enough of them. Read the interview here.
Why Is It So Difficult To Measure Progress In The Ukraine War?
Dara Massicot, a researcher at RAND and former senior analyst at the Pentagon, explains how the battle for the Donbas will change strategy for the war moving forward and why Russia's fighting force is showing worrying signs. Read her interview with Reid Standish here.