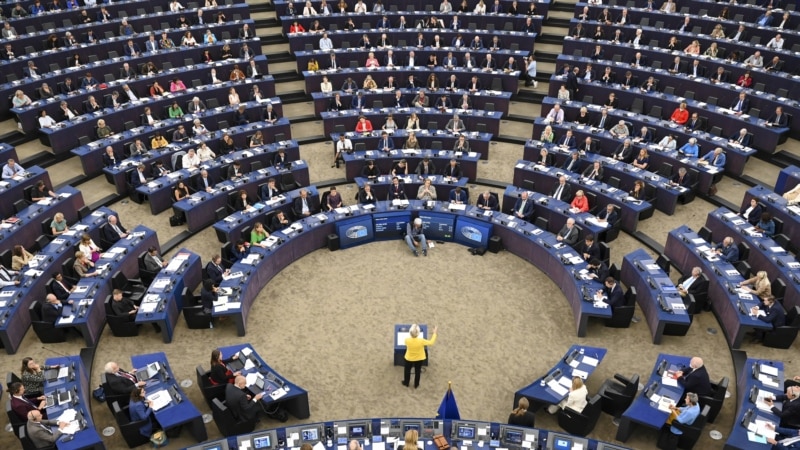 The European Parliament will consider the resolution on recognizing Russia as a state sponsor of terrorism on November 23 – this is stated in the announcement of the European Union institution, made public on Thursday.
"On Wednesday, MEPs will vote for a resolution that defines Russia as a state sponsor of terrorism," it says messages.
The European Parliament points out that, in the course of full-scale aggression against Ukraine, Russia has increased its attacks on civilian objects, including energy infrastructure, hospitals, schools and shelters.
"By declaring Russia a state sponsor of terrorism, the MEPs want to prepare the ground for Putin and his government to answer for these crimes before an international tribunal," the institution explains.
Read also: Russia threatens the UN to "reconsider cooperation" if there is an investigation into drones
The website of the European Parliament states that the document is a non-legislative resolution.
Today, the MEP, representative of the Lithuanian delegation, Andryus Kubilyus reportedthat after four hours of discussions the text of the resolution was approved.
Earlier, the parliaments of the Czech Republic, Latvia, Lithuania and Estonia recognized Russia as a state sponsor of terrorism. In the USA, the Senate made such a proposal to the White House. The resolution on recognition of the regime in Russia as terrorist was adopted by the Parliamentary Assembly of the Council of Europe.