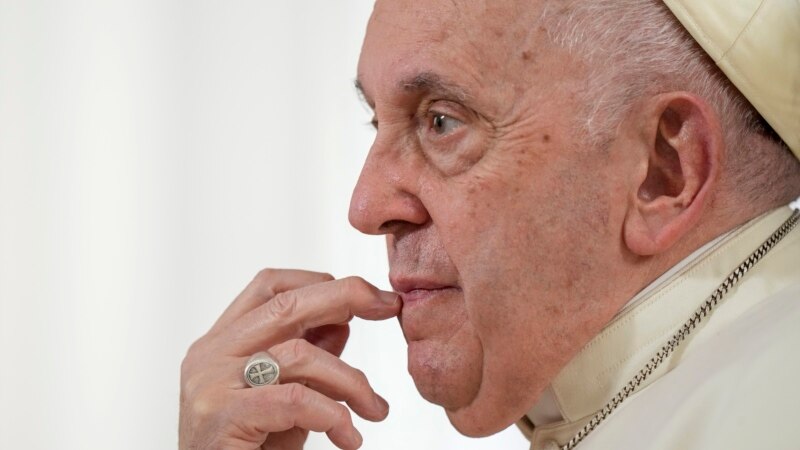 Pope Francis has said that he is ready to go to Ukraine, which is under aggression from Russia, but only if he can also go to Moscow.
"I will either go to both places or neither," the pontiff said in an interview with an Argentine newspaper La Nation March 11th.
Since the beginning of Russia's full-scale invasion of Ukraine, Pope Francis has mentioned Ukraine in almost all of his public speeches and increasingly criticized Moscow.
At the beginning of February this year, the pontiff assured that he is ready to hold a meeting with the President of Ukraine Volodymyr Zelenskyi and the Russian leader Volodymyr Putin.
He also stated that he has not yet visited Kyiv, as there is no opportunity to come to Moscow yet. But Francis noted that he is asking for dialogue.
Pope Francis, in his annual address to Vatican-accredited diplomats, said on January 9 that wars like Russia's war in Ukraine, where civilian areas are subject to wanton destruction, "are a crime against God and humanity."
Earlier, in his Christmas address on December 25, Pope Francis mentioned "Ukrainians who are experiencing this Christmas in the dark, in the cold, far from their homes because of the destruction caused by ten months of war."