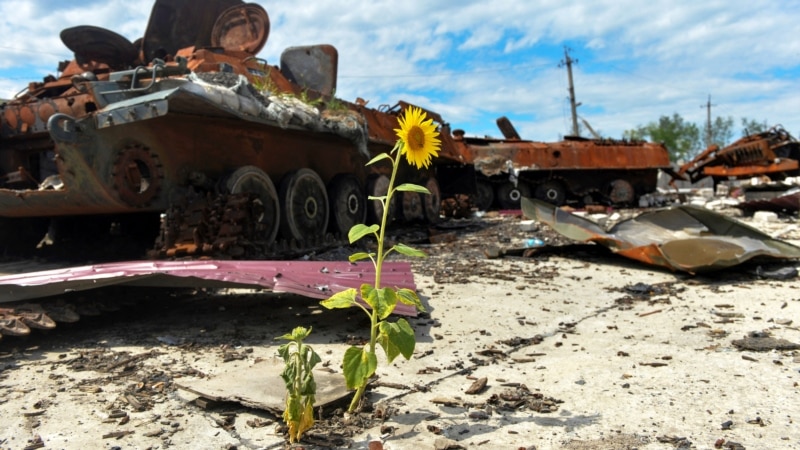 Since the beginning of the full-scale invasion of Ukraine, Russia has lost about 40,070 of its troops, reported The General Staff of the Armed Forces of Ukraine in the morning of July 27.
According to reports, about 200 Russian soldiers were killed in the last day, the Russian army suffered the biggest losses in the Kryvyi Rih area.
In addition, in a full-scale war against Ukraine, according to the General Staff, Russia lost:
1738 tanks (one destroyed in the last day)
3971 armored fighting vehicles (+12)
883 artillery systems (+3)
258 RSZV
117 air defense means
222 planes
190 helicopters (+1)
726 UAVs of operational-tactical level (+4)
174 cruise missiles
15 ships/boats
2,847 units of automobile equipment and tank trucks (+12)
75 units of special equipment.
Last week, a senior US defense official said Russia was suffering hundreds of casualties every day in the full-scale war in Ukraine and had lost thousands of lieutenants and captains, as well as hundreds of colonels and "many" Russian generals.
CIA Director William Burns said on July 20 that, according to the United States, the losses of Russian forces in Ukraine after almost five months of war reached about 15,000 killed and probably 45,000 wounded, adding that the Ukrainian armed forces also suffered significant losses. .
June 9 edition The Guardian with reference to a source in high-ranking circles reported that the Russian army could lose about 20 thousand soldiers since the beginning of the large-scale invasion of Ukraine.
Moscow has not reported its losses in the war against Ukraine recently. On March 25, only for the second time since the beginning of the large-scale invasion, the Russian side published data on the losses of Russian troops, according to which 1,351 Russian servicemen died, and another 3,825 were wounded.
It is impossible to verify the data on losses in the conditions of hostilities.