On Tuesday, the official Twitter page of the Russian Embassy in Sweden published a map on which Crimea is marked as the territory of Ukraine.
Source: European Pravda 
On the map, which compares average fuel prices in Europe (without indicating the source of the data), Ukraine is depicted in internationally recognised borders, including Crimea.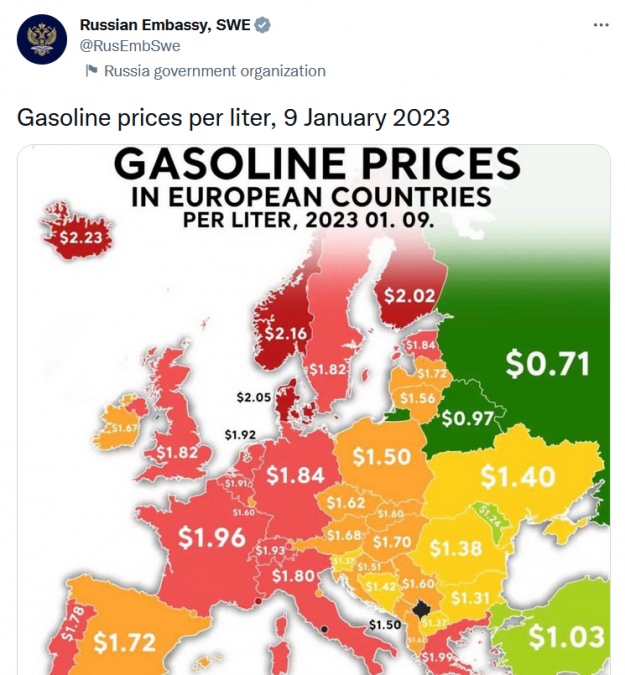 This was immediately noticed by users in the comments, who advised Russia to withdraw troops from Crimea.
Beautiful. Thank you for admitting that – 💕 pic.twitter.com/vT4NMNcgun

— Dita Krauze❤🇺🇦 (@ditakrauze) January 17, 2023
The map also does not show Russia's annexation of four Ukrainian regions in September 2022, after the start of a full-scale war.
Note: Russia is planning to introduce responsibility for displaying maps without annexed Ukrainian territories.
In the past, there have been cases in the Western media when the annexed Crimea was mistakenly depicted as the alleged territory of Russia.
Journalists fight on their own frontline. Support Ukrainska Pravda or become our patron!