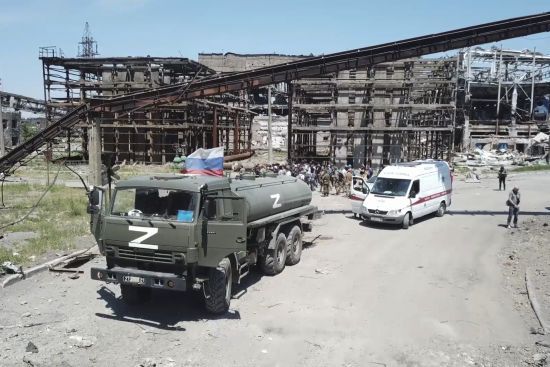 After the seizure of Mariupol, the Russian invaders set up several filtration camps for Ukrainians.
Currently, around 10 thousand residents of the seized city are kept in the Russian filtration camps. The most inmates are former public officials and municipal workers, as Vadym Boichenko, the Mayor of Mariupol, reported during his briefing.
According to him, these people were illegally detained and subjected to torture.
"According to our information, one of the detained civil servants succumbed to the wounds inflicted by the torturers and died in prison. The Russians attempt to coerce Mariupol residents into cooperation, however most citizens still refuse to accept the Russian rule", the Mayor said .
According to Boichenko, in September the invaders are planning to start issuing the Russian passports. However, after so-called "naturalization", the locals may be drafted into the Russian army and sent to the frontline.
Read also: