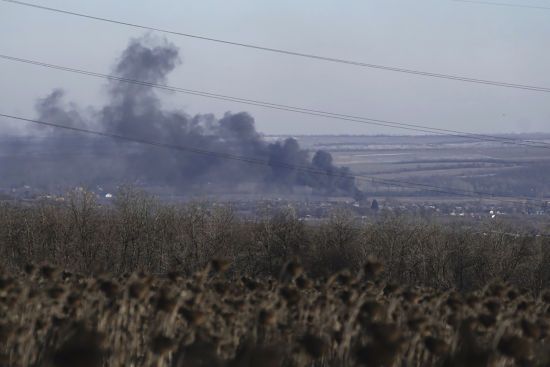 The capture of Bakhmut has a symbolic meaning
Soledar and Bakhmut are under constant attacks by the Russian military and mercenaries PVK "Wagner" due to the fact that Yevgeny Prigozhin has certain plans for this region.
Such an opinion expressed former commander of US Forces in Europe, retired Lt. Gen. Ben Hodges.
The general noted that he thought for a long time, why exactly Soledar and Bakhmut are constantly attacked by the Russians.
"I think there's a symbolic aspect here, it's almost vanity for him. He obviously doesn't care how many people die. At this point, they (the Wagnerites") have been there for 5 months and still haven't been able to take Bakhmut." Hodges said.
Hodges noted that there are many salt and gypsum mines in the region.
"Prygozhin even talked about providing resources there. But I don't know if the families of the thousands of victims will be pleased to know that Prigozhin's real goal was not the strategically important intersection, but the gypsum mines. I think the whole situation around Bakhmut shows the lack of coherence of the Russian operation. I don't think , that Prigozhin is taking orders from Surovikin, certainly not taking orders from General Gerasimov. So who is responsible? They don't have a coherent plan. Fortunately, they still haven't understood and improved all the institutional flaws that were revealed in February and March." – said the general.
We will remind, earlier the adviser to the head of the President's Office, Mykhailo Podolyak, said that Russian oligarch Yevgeny Prigozhin recruited more than 38,000 Russian prisoners to his PMC "Wagner". Already 77% of them have been liquidated.
In addition, we previously informed that, according to military expert Oleg Zhdanov, It is important for Prigozhina to seize the Donetsk region because of their own interests. Oligarch allegedly wants to control the salt and gypsum mines near Bakhmut in Donetsk region.
Read also: