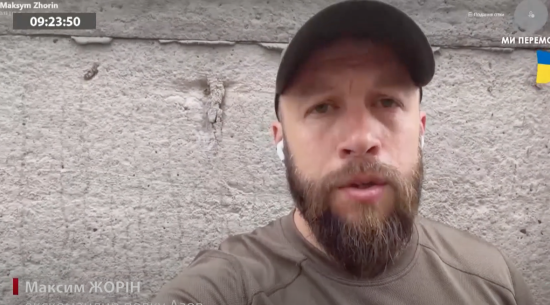 The ex-commander of the "Azov" regiment Maksym Zhorin expressed his belief that the Russian occupiers planned to kill all Ukrainian prisoners during the terrorist attack in the Olenivka colony of the Donetsk region.
The fact that someone survived Russia's crime is a miracle, because most likely everyone should have died there.
This is Zhorin told on the air of "Channel 24".
"Maybe it's a miracle. I understand that no one should have survived there. But this shows another stupidity of the performers in Russia, who were unable to perform the task normally," he noted.
According to the ex-commander, after the terrorist attack several "Azov" people died on the way to the hospital, however there is currently no complete list of the dead.
"We know for sure that there are more dead than in the first list published (by the Russians – ed.). We can also claim that the priority list is at least partially incorrect. However, we still cannot get the full list at this moment," Zhorin said.
He also reported that wounded Ukrainian defenders are in a Donetsk hospital. They receive minimal medical care there.
"Almost nothing is known about the condition of the wounded. Except for the video footage and the very short communication on other lines that we have, we know that the medical assistance is basic, minimal, so that they do not simply die from their wounds," the soldier explained. .
We will remind, on the night of July 29, an explosion rang out on the territory of the colony in the village of Olenivka. There, the occupiers held captive the Ukrainian military, including the defenders of Mariupol, as well as civilians.
About 40 people could have died as a result of the explosion, and another 130 could have been injured. The exact number of victims and wounded is currently unknown.
Russia tried to blame the armed forces for the terrorist attack. However, according to experts, Russian thermobaric weapons were used in the colony.
Read also: