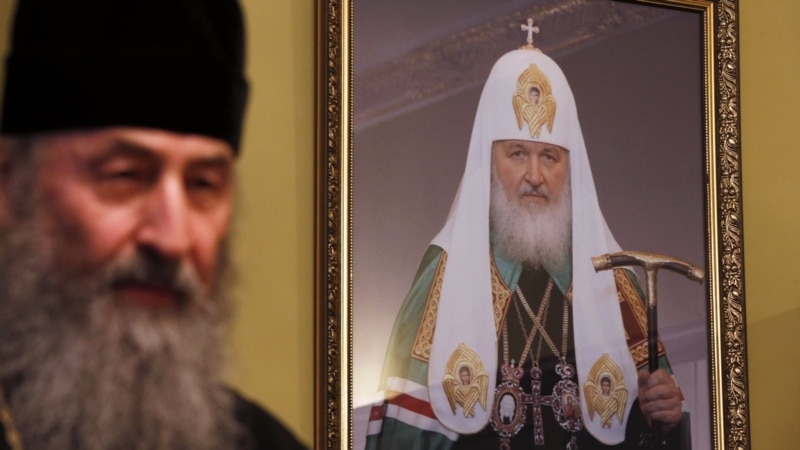 The head of the UOC (Moscow Patriarchate), Metropolitan Onufriy, said that the decision of the "Kyiv-Pechersk Lavra" reserve to terminate the lease agreement is "unfair".
"We received a letter from the reserve that they refuse to enter into a lease agreement with us. This means that we have to leave the Lavra… We received a pile of rubble in 1988 and our church rebuilt this holy abode. We feel it is unfair not to allow us to serve here. I ask you to pray that God will change the minds of those people who will remove the brothers from the monastery." he saidaddressing believers.
At the same time, the Minister of Culture and Information Policy, Oleksandr Tkachenko, announced on the air of a national telethon on March 12 that "a monk's life in the Lavra should continue." And to clarify whether the OCU service will be held later, the minister said that "this is a separate issue that will be resolved after March 29."
On March 10, the Kyiv-Pechersk Lavra National Reserve announced the termination of the lease agreement with the Ukrainian Orthodox Church (Moscow Patriarchate).
The UOC (MP) stated that in the letter of the management of the National Reserve "Kyiv-Pechersk Lavra" "there is no information about the legal grounds for such actions. As for the work of the group mentioned in the letter (the Interdepartmental Working Group), the content of its conclusions was not reported anywhere, and they were drawn up, obviously, biased and in gross violation of legal norms."
The UOC (MP) claims that the only reason for their eviction from the Lavra "is the whim of officials from the Ministry of Culture."
Read also: Tkachenko: termination of the contract applies to "all premises rented by the UOC in Lavra"
At the end of 2022, the "Kyiv-Pechersk Lavra" reserve informed the Ukrainian Orthodox Church (MP) that, as of January 1, it was not renewing the contract for the use of the Assumption Cathedral and the Tabernacle Church.
In December of last year, the SBU published a list of 10 people who were included in the "church list" of NSDC sanctions. Among them, in particular, a cleric of the UOC (MP), ex-deputy Vadym Novinsky and the vicar of the Kyiv-Pechersk Lavra Pavlo (Petro Lebid).