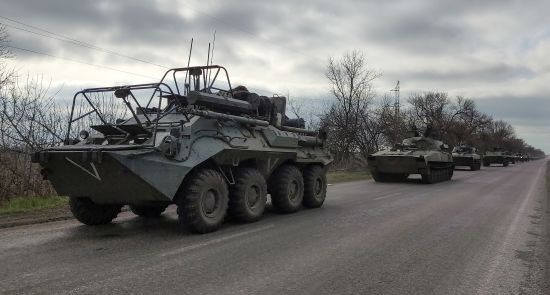 At the same time, Ukrainian troops are not conducting active offensive operations on the eastern front.
The Russian invaders continue to attack Ukrainian military positions in the east on November 24 and are trying to break through in three directions.
This is evidenced by the data of the battle map published by the Ministry of Defense of Great Britain.
According to British intelligence, the Russian army will continue to carry out offensive operations in Luhansk region and Donetsk region. Enemy attacks are happening near Bakhmut, Svatovoy and Kreminnaya.
According to the estimates of the British Ministry of Defense, at the same time the Armed Forces are not conducting active offensive actions.
As for the situation on the southern front, there Defense forces of Ukraine have finally established themselves on the right bank Kherson region. The defenders continue to strike at the deep rear of the Russian invaders.
There is no activity in other areas of the front.
What else is happening on the fronts in Ukraine
According to the General Staff of the Armed Forces of Ukraine, during November 23, units of the Defense Forces repelled enemy attacks in the areas of Andriivka, Bakhmut, Klishchiivka, Krasnohorivka, Maryinka, Ozaryanivka, Opytne, and Yakovlivka settlements in the Donetsk region.
According to Ukrainian intelligence, Russian troops are actively preparing for defense in the occupied Crimea, in particular, they are creating strategic areas in the north of the Dzhankoy district.
The General Staff also informed that Russia is transferring troops from the Kherson region to the east of Ukraine. Yes, even students who were promised to be exempted from mobilization are being sent to fight in Donetsk region.
As for the situation on the northern borders, the mayor of Kyiv Vitaliy Klitschko said that as long as the war in Ukraine continues, the risk of an attack from the territory of Belarus remains. At the same time, the head of the capital is sure that a repetition of the events of the beginning of a full-scale invasion is impossible, because the armed forces are already much better prepared.
Read also: