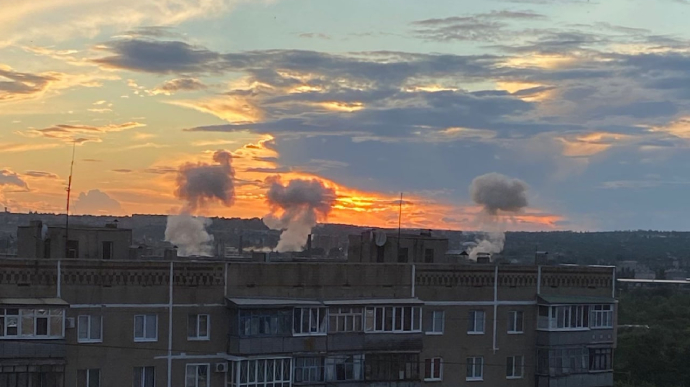 ROMAN PETRENKO — FRIDAY, 22 JULY 2022, 10:23 PM
Pavlo Kyrylenko, the head of Donetsk Oblast Military Administration, reported that Slovyansk is again under attack from the Russian occupiers. Three Ukrainians were injured.
Source : Kyrylenko on Telegram
Quote from Kyrylenko: "The Russians have once again shelled residential quarters of the city. Currently, three people are known to have been injured and six five-storey buildings and several private houses were damaged.
According to preliminary information, the occupiers shelled the city with cluster munitions."