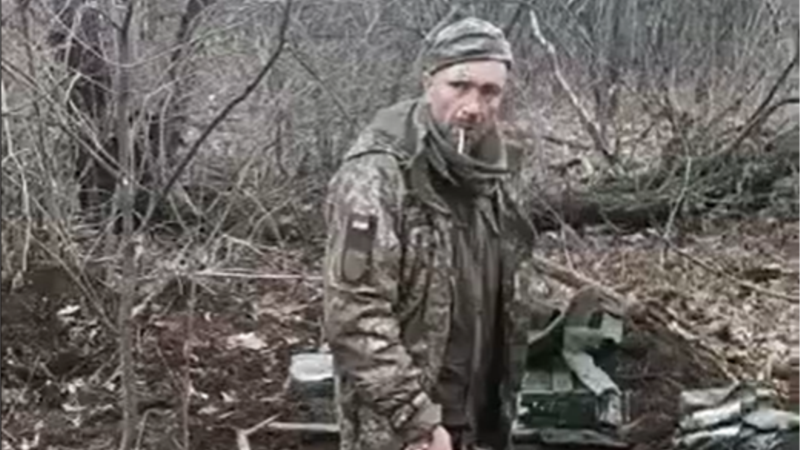 The UN Office for Human Affairs assumes that the video of the killing of a Ukrainian soldier is authentic, AFP reported with reference to the Office's spokeswoman on March 8.
"We know about this video that appeared on social networks and shows what it looks like the execution of a Ukrainian soldier, who was no longer a combatant, by Russian troops. Based on a preliminary assessment, we believe this video may be genuine," she said.
At the same time, the UN representative said that since the beginning of the Russian full-scale invasion, the Office for Human Rights "documented numerous violations of international humanitarian law against prisoners of war, including the executions of both Russian and Ukrainian prisoners."
She called for "impartial and effective investigations" and punishment of the guilty.
Read also: The USA reacted to the video of the shooting of a military man in Ukraine
On March 6, a video was released showing what appears to be the Russian military shooting an unarmed man in Ukrainian military uniform after he says "Glory to Ukraine."
On March 7, the 30th Separate Mechanized Brigade named after Prince Kostiantyn Ostrozki released a statement indicating that, according to preliminary data, the man in the video of the shooting is a soldier of the brigade Tymofiy Mykolayovych Shadura.
The Prosecutor General's Office and the Security Service of Ukraine began an investigation. Ombudsman Dmytro Lubinets said that he sent the video to international partners and fellow ombudsmen from different countries of the world "as confirmation of yet another Russian war crime."
Read also: "Let's find the killers": how Ukraine reacted to the video of the shooting of a soldier after "Glory to Ukraine!"
After the identity of the serviceman was identified, the "Servant of the People" faction promised to appeal to the president with a request to confer the title of Hero of Ukraine on the deceased.
Commenting on the released video, President Volodymyr Zelenskyi said that "the killers will be found."
According to the Geneva Convention on the Treatment of Prisoners of War, signed in particular by Russia, prisoners should be guaranteed life and humane conditions of detention. Executions or ill-treatment of prisoners of war are war crimes.