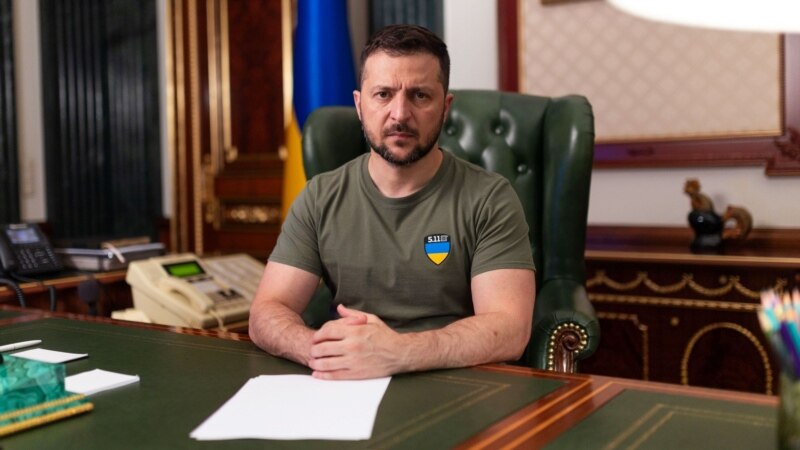 The President of Ukraine, Volodymyr Zelenskyy, stated that the further export of food from Ukraine will depend on the fulfillment of safety parameters, and this is the responsibility of partners, primarily the United Nations and Turkey.
"Today, the implementation of the initiative to export Ukrainian grain and other agricultural products from our ports on the Black Sea began. The first ship carrying 26,000 tons of corn left the port of Odessa. As of now, it is not time to draw any conclusions and predict future events. But the port has started working, the export traffic has started, and this can be called the first positive signal that there is a chance to stop the development of the food crisis in the world," Zelenskyy said in evening address August 1.
"We cannot have the illusion that Russia will simply refrain from trying to disrupt Ukrainian exports. Russia consistently provoked famine in the countries of Africa and Asia, which traditionally imported large volumes of Ukrainian food. And now, in conditions of extreme heat this year in Europe, the threat of a price crisis and a certain food shortage is also present for some European countries," the head of state added.
He said that 16 vessels are already waiting for their turn to be dispatched, "and we are ready to make a proper contribution to the stabilization of the world food market."
According to Zelenskyi, this also has significant benefits for Ukraine, and "the issue is not only in billions of dollars of foreign exchange revenue."
"About half a million Ukrainians are involved in the cultivation of agricultural export crops, and if we add related industries, then this is plus a million jobs. Hence the appropriate state attention to the implementation of the export initiative. Our people really need this," the president said.
On the morning of August 1, the first ship with Ukrainian food left the sea trade port "Odesa", announced the Minister of Infrastructure of Ukraine Oleksandr Kubrakov.
On July 22, representatives of Ukraine and representatives of Russia signed separate mirror agreements with the UN and Turkey, which are aimed at unblocking the export of grain from Ukraine against the background of the global food crisis caused by the full-scale invasion of the Russian Federation on Ukrainian territory. However, the next day, July 23, Russia attacked the Odesa sea trade port with Kalibr cruise missiles.
The Ministry of Foreign Affairs of Ukraine condemned the attack on the port of Odesa and emphasized that it calls into question the obligations that Russia undertook by signing an agreement on July 22 in Istanbul to unblock the export of grain from Ukraine.
Initially, Russia denied involvement in the attack on the port of Odesa, but on July 24, Russian diplomats and the military admitted that the attack was carried out by the Russian army, once again insisting that military facilities were the target.