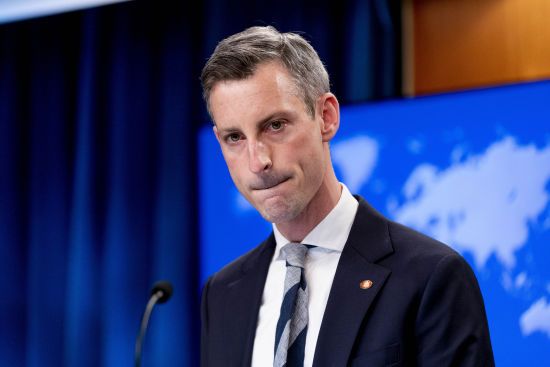 The State Department assured that the United States and its allies will not remain indifferent to missile attacks on Ukraine.
The US and its allies will make efforts to prevent Russian missile and air attacks on Ukraine from becoming the norm, as the aggressor wants.
This was stated by the spokesman of the US State Department, Ned Price, at a briefing on March 9, commenting on another mass attack by the Russian Federation on Ukraine.
"Russia is trying to make these types of strikes the new norm"– said Price.
He drew attention to the fact that only a few weeks have passed since the last time Russia staged preliminary massive attacks on Ukrainian cities, warehouses with agricultural products, energy and other critical infrastructure facilities. The spokesman of the State Department emphasized that it testifies to the level of brutality of the Russians.
"So our responsibility is to work with allies and partners around the world to make clear that this cannot be the norm. We cannot remain indifferent to this", said Price.
He added that the Ukrainian people, for their part, have also very clearly shown that they will not submit, but will continue to defend their country with the support of the United States and partners around the world.
We will remind you that on the night of March 9, Russia once again attacked Ukraine with various types of missiles and kamikaze drones. In total, the enemy fired 81 missiles and 8 UAVs. Air defense forces were able to shoot down 34 missiles and 4 drones.
The enemy struck a number of regions, hitting both critical infrastructure facilities and civilian homes. There are dead and injured among civilians. Problems with electricity, heat and water supply have arisen in various parts of Ukraine.
Read also: