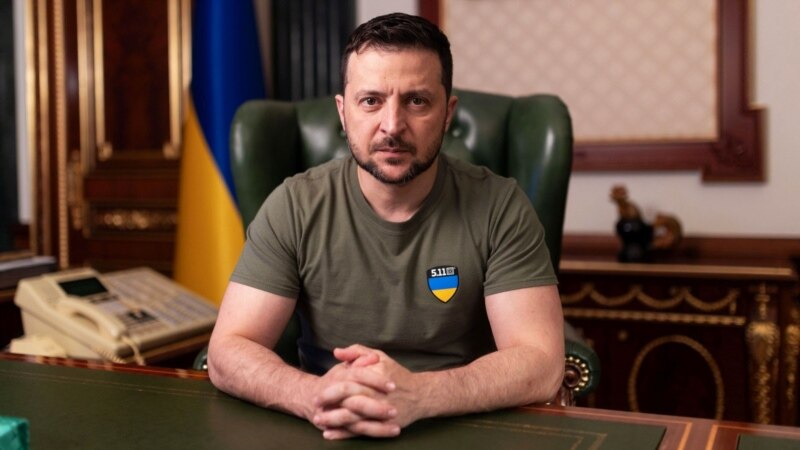 Ukraine is working on acquiring anti-aircraft defense systems from its partners, Ukrainian President Volodymyr Zelensky said in an evening letter on April 20.
Zelensky mentioned the weapons that Kiev had already received from other countries, in particular the HIMARS systems, as well as the Javelin and NLAW systems given earlier.
"And it is obvious that the next same kind of name will come from the modern anti-aircraft defense systems that we are writing to our partners. Representatives of our state have not stopped working for a single day in order to obtain an effective SFA. And we have some agreements on this, there are some successes that allow to destroy some of the missiles, but we need a completely different speed and scale of protection", – said the head of state.
Read more: The United States has handed over 12 HIMARS to Ukraine, with plans to hand over more than 20 in total – General Milli
However, he added, the provision of such systems depends not on Ukraine, but "on political decisions that can be taken in the key capitals.
"That's why this topic of antipersonnel defense became the key theme today in the speech of the first Ukrainian ice to the Congress of the Spolitical States of America. It was the first time in history when the first ice lady made such a statement to the Congress, and, without a doubt, it is an honor for Ukraine, for all our people", commented Zelensky.
He said that Kiev would soon receive a response to his requests.
The president also commented on the situation in the European energy market, pointing to the error of the leaders who made Europe dependent on Russian gas.
Read more: EU proposes a voluntary 15-percent reduction in gas consumption
"Ukraine has always said that Russia cannot be accepted as a reliable supplier of gas. And if our position had been listened to earlier, we would not have had to look for urgent ways to fill the deficit that Russia is creating at random in the European market," he admitted.
Earlier on April 20, U.S. Secretary of Defense Lloyd Austin confirmed the transfer of four more HIMARS multiple-launch rocket launchers to Ukraine.