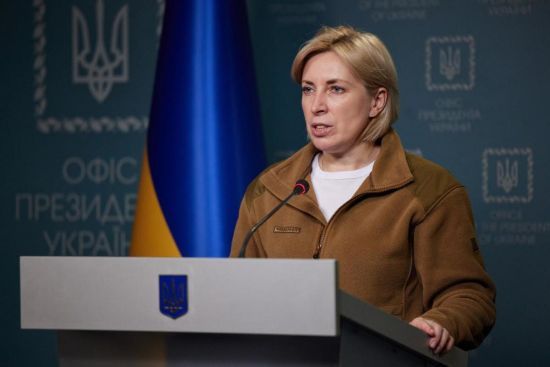 The state provides transportation, accommodation, medical care, etc. at its own expense.
Deputy Prime Minister Iryna Vereshchuk reported that Ukraine is starting a voluntary evacuation from the liberated areas in the south, and the state will bear all the related costs.
The Deputy Prime Minister – Minister for Reintegration of Temporarily Occupied Territories said this stated at the briefing.
"It's about what everyone can leave to safer regions if they wishand the state will provide their transportation, accommodation, medical care, etc.," Vereshchuk clarified.
Thus, the desire to evacuate has already been expressed by residents of Kherson – vulnerable categories of citizens who cannot provide for themselves.
"Our task is to reach everyone, to offer them leave through Mykolaiv or Kryvyi Rih to the western regions. We have the funds for this, we have the understanding and, most importantly, the experience. Because we have already done it in Kharkiv region and Donetsk region," the minister said.
Thus, lists of those willing to participate in the evacuation are drawn up in the liberated settlements. A transit point has already been created in Mykolaiv, where you can stay for a week until departure. From there, people are sent to different regions of Ukraine at will.
What is known about the evacuation from the south
We will remind, earlier the head of the Kherson OVA, Yaroslav Yanushevich, called on residents of the liberated territories of the region to evacuate due to the high probability of enemy shelling.
Toli Vereshchuk reported that people who want to leave the liberated settlements of the Kherson region can be evacuated to the west of Ukraine or to other cities, as they wish.
Military expert Oleg Zhdanov also announced the threat of shelling in the Kherson region. So he advised the residents of the right bank of the Dnieper to evacuate from there, especially from the coastal zone. After all, Russian artillery can reach there.
Read also: