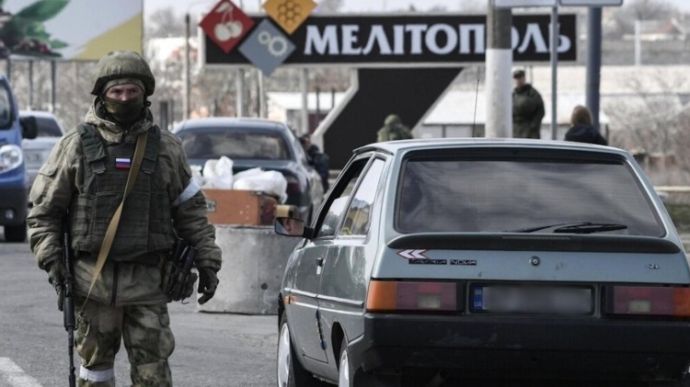 Members of the Wagner Group private military company started to recruit locals in the occupied city of Melitopol to make them participate in battles for the city of Bakhmut.
Source: Ivan Fedorov, mayor of Melitopol, in a national newscast
Details: At the moment, the Russian forces are stationed all over Melitopol, which became a "Russian military base".
Quote: "As for the mobilisation conducted by Prigozhin (Russian financier and founder of the Wagner Group which fights against Ukraine – ed.), yes, it is true that the Wagner Group is recruiting locals. And we see that at the beginning of the week, Gauleiter [Yevhen] Balytskii started the formation of the so-called "home guard"… (Gauleiter, in this case, is a Russian-appointed puppet leader – ed.)
At the end of the week, the residents of Melitopol who remained in the temporarily occupied city and were members of closed Internet communities received invitations to become members of the Wagner Group. Of course nobody agrees. But Russians are allegedly ready to pay 200,000 roubles a month to those who agree to join the Wagner Group and "go to Bakhmut".
Background: On Monday, 13 March, Oleksandr Syrskyi, commander of the Ground Forces of the Armed Forces of Ukraine, reported that the situation around the city of Bakhmut in Donetsk Oblast was complicated; the occupiers do not give up the attempts to breach the Ukrainian defence and break through to the city centre, suffering significant losses.
Journalists fight on their own frontline. Support Ukrainska Pravda or become our patron!