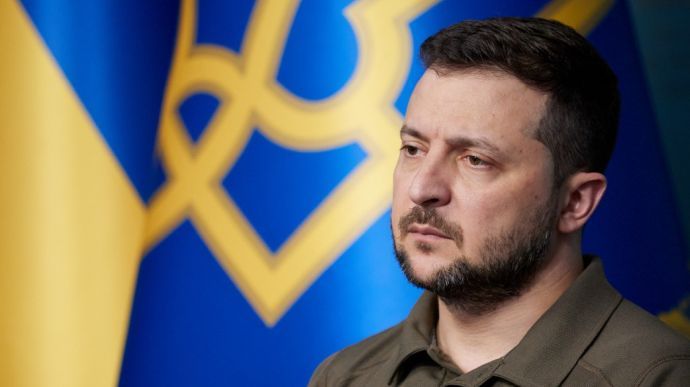 President Volodymyr Zelenskyy has stated that the Ukrainian Defence Forces are trying to reduce the potential of the Russian army, whereas Russia wants to grab the initiative in the war.
Source: President Volodymyr Zelenskyy in his evening address
Quote: "I held a regular meeting of the Staff. The issues are as follows. Interaction with our partners. Counteraction to missile terror. Possible scenarios of enemy actions and our response to each of the probable scenarios.
There were reports by commanders and intelligence chiefs. There were also necessary decisions [to be made].
The situation on the Donetsk front was considered separately and in detail. Soledar, Bakhmut and other cities against which Russia has concentrated its last and best-prepared forces.
We also reviewed the situation on the southern front. We see what Russia is preparing. 
Every day and night we work to reduce the enemy's potential: every day and night we take away their warehouses, headquarters, and communications."
Details: In addition, Zelenskyy said that "Russia is preparing a new attempt to seize the initiative in the war", and the nature of combat actions at the front "requires new decisions in defence supplies".
The president also mentioned that 20 January, later this week, will be the Day of Remembrance of the Defenders of Donetsk Airport. 
Quote: "Today we have already started to recall that defence, that heroism shown by our people. The fight has been going on since May 2014. The last defender left Donetsk airport on 23 January 2015. And [they put up] such a defence that the whole world should have seen back then what Ukrainian invincibility means.
I am confident that the Ukrainian flag will return to Donetsk airport, and to Donetsk, and to other cities and villages in our Donbas and other temporarily occupied territories. 'Temporarily' is the key word.
Ukraine will get back its people and all that belongs to it."
Journalists fight on their own frontline. Support Ukrainska Pravda or become our patron!