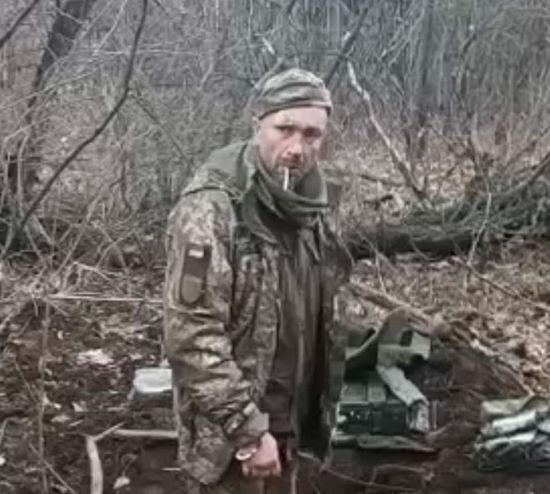 Examinations are now underway to verify the name of the shot soldier, the head of the President's Office said.
The name of the Ukrainian soldier shot by the Russians, the video of which recently appeared on the Internet, has not been finally established.
The head of the President's Office, Andriy Yermak, told journalists about this. transmits "RBK-Ukraine".
"Examinations are now taking place in order for the name of the shot soldier to be finally verified. When this happens, the prosecutor general or the head of the SBU will come out with the final relevant information," he said.
We will remind, on March 6, a video was published on the Internet in which the Russian military shot a captured soldier of the Armed Forces. The occupiers opened fire on the Ukrainian after he said: "Glory to Ukraine!".
Activist Serhii Sternenko noted that before the execution, the soldier was probably forced to dig his own grave.
President of Ukraine Volodymyr Zelenskyi assured that Ukraine will find the killers.
The Prosecutor General of Ukraine, Andriy Kostin, announced that criminal proceedings have been opened for the shooting of a prisoner under Art. 438 part 2 of the Criminal Code – violation of the laws and customs of war.
It should be noted that the regional administration of the "North" Military Forces of the Armed Forces of Ukraine named the soldier of the Armed Forces of Ukraine, who was brutally executed by the Russian invaders. According to their information, this is Oleksandr Matsievskyi.
However, the 30th separate mechanized brigade named after Prince Konstantin Ostrozki reported that, according to preliminary data, the deceased is a serviceman of the brigade Timofii Shadura. The press service of the brigade added that the soldier is considered missing since February 3, 2023, after hostilities in the area of ​​the city of Bakhmut.
Read also: