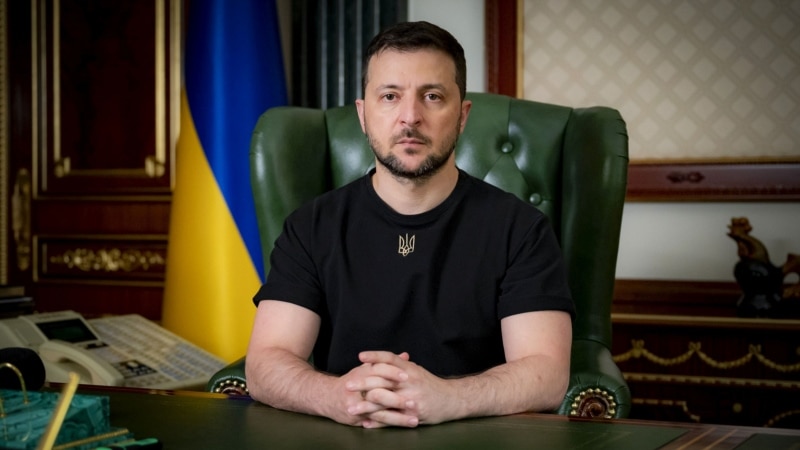 Ukrainian President Volodymyr Zelensky at video reversal The head of the Security Service of Ukraine and the State Security Service of Ukraine announced its decision to remove the heads of the SSU and the United Civil Party and called for the appointment of the heads of anti-corruption bodies – the Security Service of Ukraine and the National Security Service of Ukraine.
"Today I approved the decision on the dismissal from the position of the Prosecutor General and the dismissal of the head of the Security Service of Ukraine. I want everyone who is extremely sensitive to the appointment of the new head of the Specialized Anti-Corruption Prosecutor's Office to notice me today. My position as the president of Ukraine is that the competition that has taken place should lead to a completely logical decision on the appointment of a new chief. The appropriate person has been chosen, and the competition committee depends on the finalization of this decision. Why is it sensitive? The answer is obvious. Without a full-time leader of such an institution, its full functioning is impossible. By the way, the same applies to the National Anti-Corruption Bureau of Ukraine. The term of office of the previous head has ended. And a competition procedure for the selection of a new head of the NABU is to take place. I have instructed the Prime Minister of Ukraine to start the process of launching the corresponding competition", – said Zelensky.
Read more: Zelensky dismissed the heads of the SBU and the UCP
Before voicing information about the dismissal of SBU and UCP chiefs, Zelensky focused attention on the detention of the former head of the SBU Main Directorate in Crimea, adding that "everyone will be held responsible, The former head of the SBU Main Directorate in Crimea, who added that "all those who were part of the criminal group that worked in the interests of the Russian Federation – referring to the transfer of confidential information to the enemy and other facts of collaboration with the Russian special services", will be held liable.
The competition committee for the selection of the head of the SAP since last year cannot approve the results of the competition, for which the NABU detective Oleksandr Klymenko received most of the points. The competition for the head of the National Anti-Corruption Bureau, after the term of office of its first officer was split in March, has not yet been held.