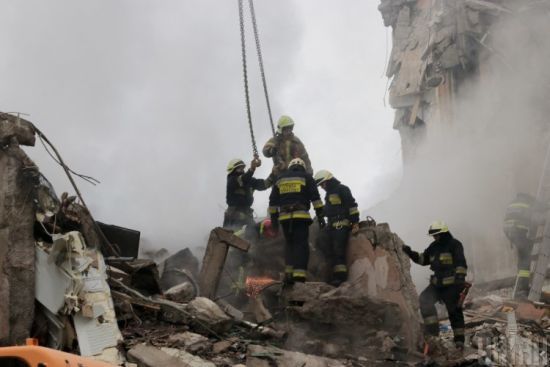 Invaders totally destroyed over 70 apartments and damaged at least two hundred dwellings.
According to the latest data, the death toll in Dnipro as a result of the Russian missile strike has increased to 25 civilians.
Preliminary, 72 apartments were destroyed and more than 230 apartments were damaged, as President of Ukraine Volodymyr Zelenskyi reported on January 15th.
According to the President, as of now, 39 people have been rescued, including 6 children. At least 25 people died, including 1 child. Over 73 people were injured, including 13 children, while the rescuers are still searching for 43 more victims.
"My condolences to all the families and friends of the victims. Search and rescue operations and dismantling of dangerous structural elements continue 24/7. We are fighting for every life," Zelenskyi posted. The President added that based on preliminary information, the Russian missile destroyed 72 apartments and damaged more than 230 houses in the building. In addition, four State Emergency Service tents and two tents of local volunteers were installed at the bombing scene. Psychologists are working at the site to provide help to the victims.
Read also: