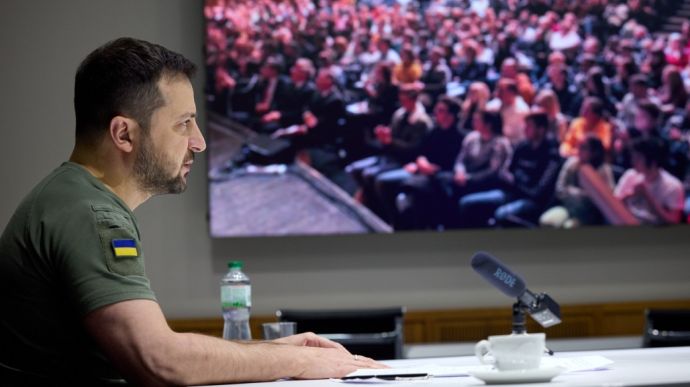 President Volodymyr Zelenskyy says that African countries have begun to change their attitude towards Russia and support Ukraine after Russia blocked grain exports from the ports of the Black Sea region.
Source: Zelenskyy during a conversation with the student community of Ireland, President's website reports
Quote: "Today, gradually, country by country, the states of the African continent are beginning to understand what happened. That they were misinformed. That Russia is really an aggressor, that it does not respect freedom, does not support life, but does the opposite. Several countries on the African continent started to support us, and we can see this from the results of voting on resolutions."
"African countries have seen how Russia has absolutely shamefully blocked the Black Sea. It blocked the supply of grain – wheat, corn – from Ukraine to the African continent… And when countries began to see this, when the societies of some countries began to feel it, then they began to wake up and smell the coffee."
Details: Zelenskyy recalled the results of voting for the UN General Assembly resolution on supporting the territorial integrity of Ukraine and condemning Russia's aggression against Ukraine. The resolution was supported by more than 140 states, including African countries.
Also, according to him, some African countries demonstrated support at the Crimean platform, whose work is aimed at de-occupation of Crimea, for the first time.
At the same time, as the president said, there are still some African countries that, at the level of governmental leaders, do not see either Russia's destructive actions or assistance from Ukraine, which initiated programs to support states suffering from food crises. According to Zelenskyy, this is happening, in particular, due to the powerful influence of Russian propaganda and disinformation that has been spreading on the African continent for the past 30 years.
The president noted that now, one of the key tasks for Ukraine and for him personally is to unite the whole world, including African countries, to put pressure on Russia to stop its aggression on Ukrainian territory.
Journalists fight on their own frontline. Support Ukrainska Pravda or become our patron!