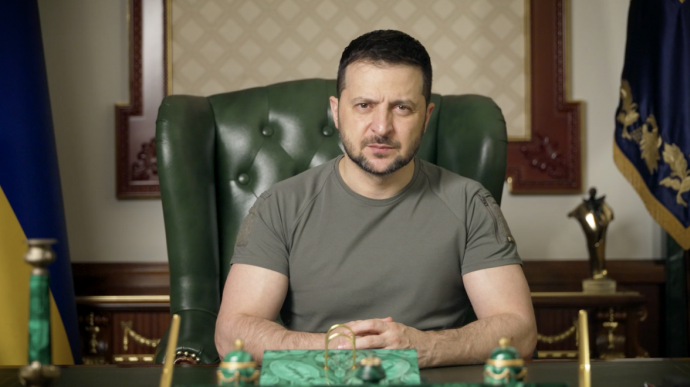 Fierce hostilities are continuing in Donetsk Oblast with about 100 attacks repelled only yesterday, according to President Volodymyr Zelenskyy. At the same time, he says the Armed Forces of Ukraine on the frontlines are not giving in to the occupiers.
Source: President Volodymyr Zelenskyy in his evening address
Quote: "The fierce fighting in Donetsk Oblast continues to this day. There has been no alleviation of the hostilities or respite.
About a hundred Russian attacks were repelled in the Donetsk Oblast only yesterday. All our warriors who are holding out in Donbas are true heroes.
Nowhere on the frontline do we give in to the enemy. We respond everywhere. We hold positions everywhere. We are preparing for future successes in certain areas."
Journalists fight on their own frontline. Support Ukrainska Pravda or become our patron!