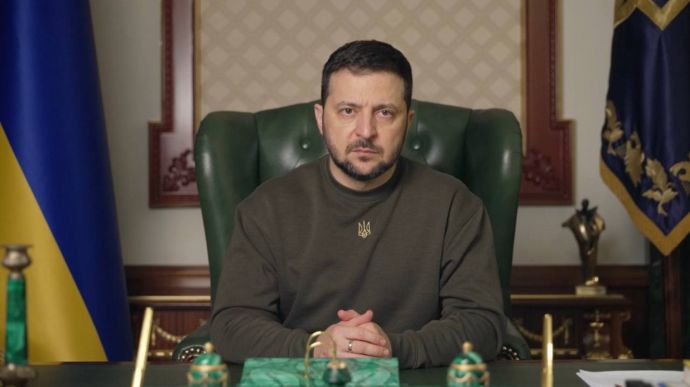 Volodymyr Zelenskyy thanked US President Joe Biden and all Americans for the new powerful package of military aid to Ukraine.
Source: Zelenskyy in a video address on 6 January
Quote: "A new package of US defence assistance for our country was announced, and a very powerful one!
For the first time, we will get Bradley fighting vehicles; this is exactly what is needed. New guns and projectiles, including high-precision ones, new missiles, new drones. It's timely and strong. I thank President Biden, I thank the congressmen and all Americans who value freedom, and who know that freedom is worth protecting." 
Details: Zelenskyy emphasised that it was possible to bring the interaction of the Defence Forces with partners to a new level after his visit to the USA, which "we really need now".
"Now, our soldiers will have even more weapons, equipment, rounds, and defence systems, which will make us much more prepared for any escalating plans of Russia and those strikes that the terrorist state inflicts.
Strengthening our air defence is direct work on de-escalation here and now," the president added.
Background: 
The United States has announced that it is providing Ukraine with a new package of defence support worth more than US$3 billion, which will include, among other things, the Bradley fighting vehicles.
Journalists fight on their own frontline. Support Ukrainska Pravda or become our patron!