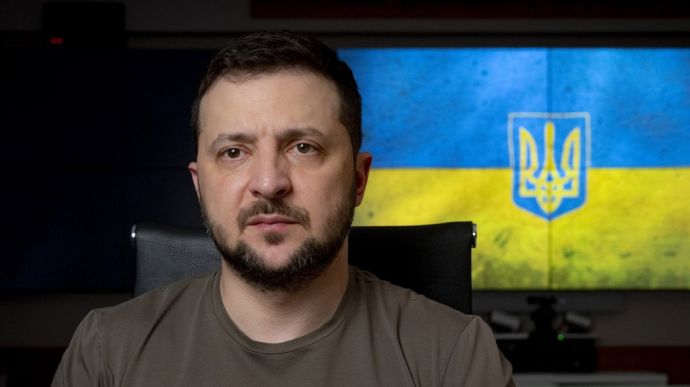 KATERYNA TYSHCHENKO — SUNDAY, 24 JULY 2022, 22:10 
President Volodymyr Zelenskyy declares that Ukrainians will be able to do what previous generations failed to do.
Source : evening address of the President
Quotation: "Preserving unity now, working together for victory is the most important national task, which we all will definitely fulfil. And therefore, we will be able to do what previous generations could not do.
This applies to our defence in this war for independence, to our movement towards a united Europe, towards full membership in the EU, and to our ability to become one of the most modern states in the world.
There is no one now who would doubt this. There are only those who argue about how to achieve this."
Details: Zelenskyy reminded citizens that next week Ukrainians will celebrate the Day of Ukrainian Statehood for the first time on 28 July.
"Celebrate during such a brutal war, in its sixth month, after eight years of war in Donbas. We will celebrate. Despite everything. Because Ukrainians cannot be broken. The Day of Ukrainian Statehood will confirm the connection of Ukrainians living now with many generations of our people," he said.
Zelenskyy emphasised that the decision to attack Ukraine could only be made by those who do not know the truth of history.
Quote: "Only those who do not know the truth of history and absolutely do not feel its meaning could decide to attack us. After all that our people have gone through, after all that we have learned over the centuries. Ukrainians will never give up their independence and they will not break from the inside, as has happened more than once. Not this time."